Crystal Springs Resort Hamburg NJ Wedding Details 
Ceremony and Reception: Crystal Springs Resort & Spa, Hamburg NJ 
Dress: Pnina Tornai
Florist: Sue Boonstra, Flowers by Sue
Photography & Cinema: Stilwell Photography & Films | Alisa Stilwell, James Ardito
Additional Photographer: Zach Honahan
Officiant: Mr. Fahy
Entertainment: Global Productions
Laura and Ryan
Crystal Springs Resort was the perfect venue for Laura and Ryan's winter wedding. It was a huge and energetic event to match their huge and energetic personalities. I first met Laura at our former studio in Montgomery when she was well underway with her wedding plans and I knew right away I wanted to be a part of their wedding.
When I met Laura and Ryan together finally for their engagement session, it was a cold New Paltz day and we had so much fun. They're both willing to try anything and they have such a great dynamic with each other, we got along great.
On the big day, both Laura and Ryan exchanged cards with gifts and what a special moment it was. When it was time, Laura decided to get dressed with just her mom, so she could have a reveal for all of her bridesmaids. Everyone looked gorgeous.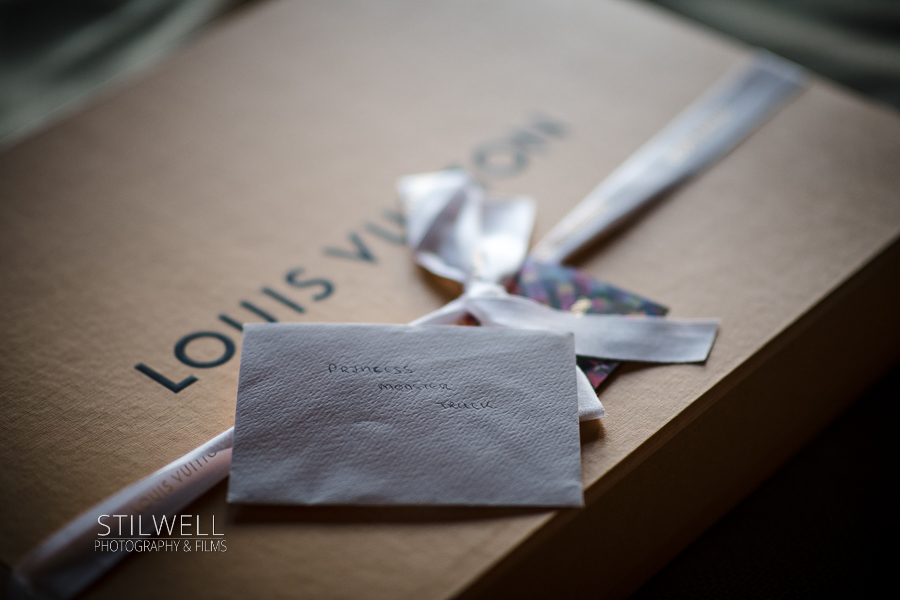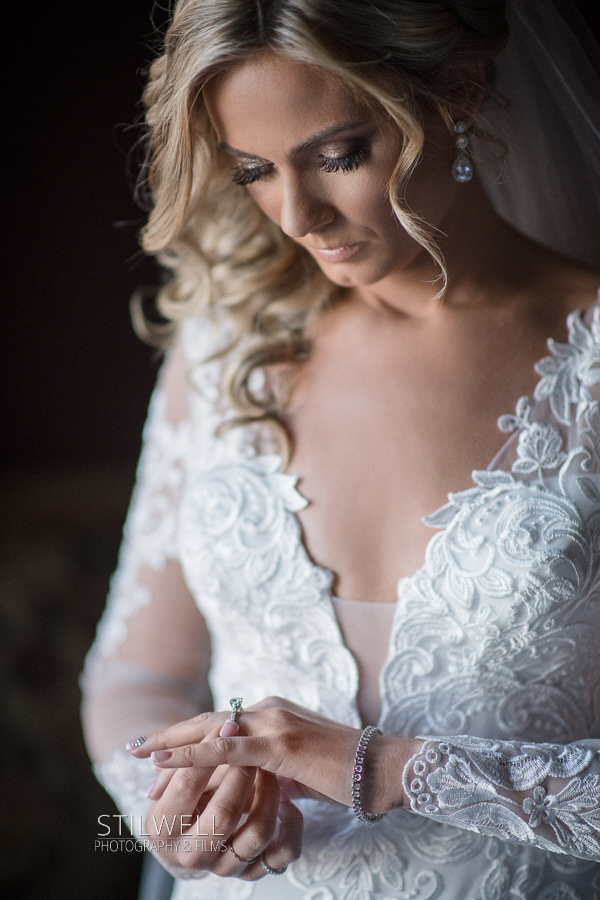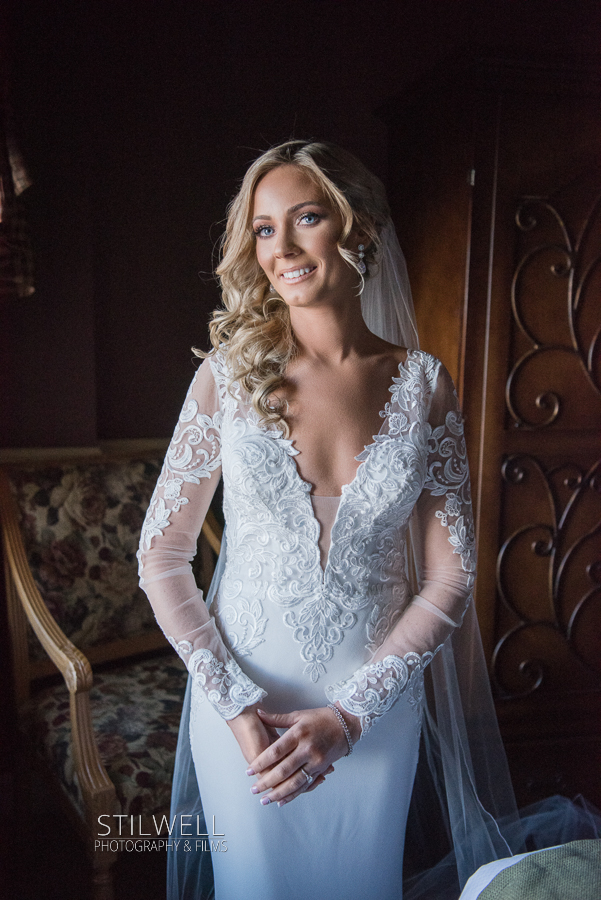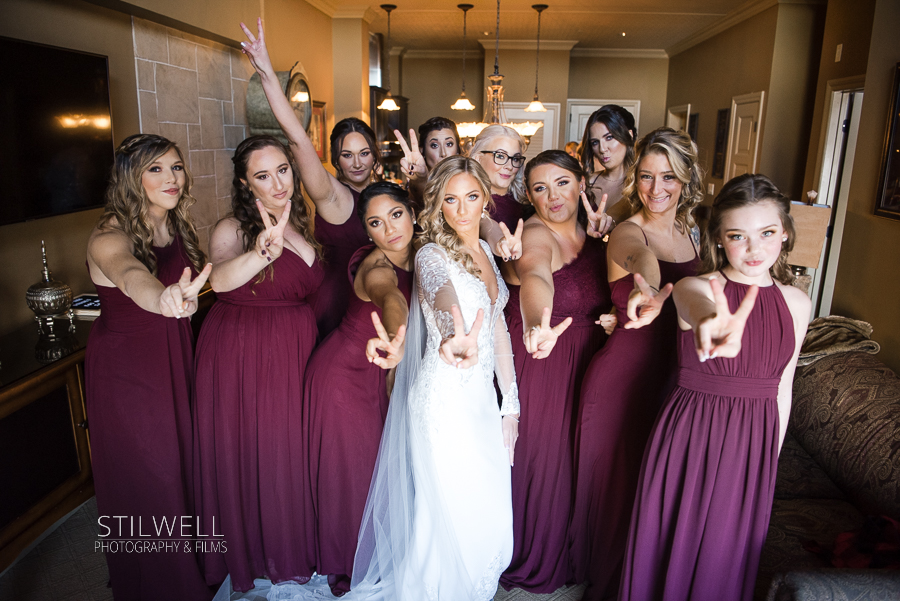 When it was time for Ryan to get dressed, he had the help of his groomsmen, who were excited for him.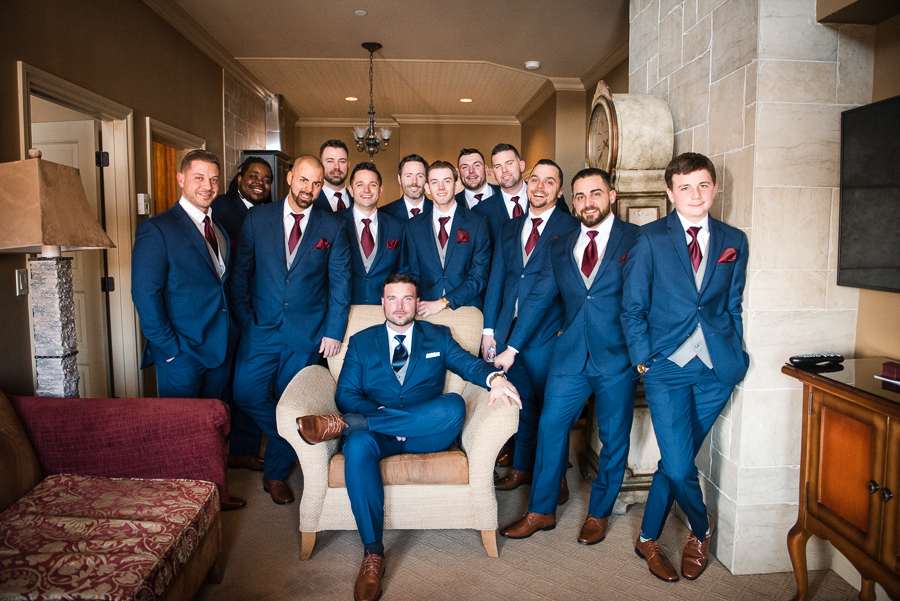 First Look and Portraits for Laura and Ryan 
Many times during First Looks, the groom can be nervous and stoic and quiet as he waits for the big moment when he turns to see his love. For Ryan, his sense of humor came through as he joked with Laura while she approached him. She gave it right back to him, which was great. Among their many ways they're connected, it's through laughter.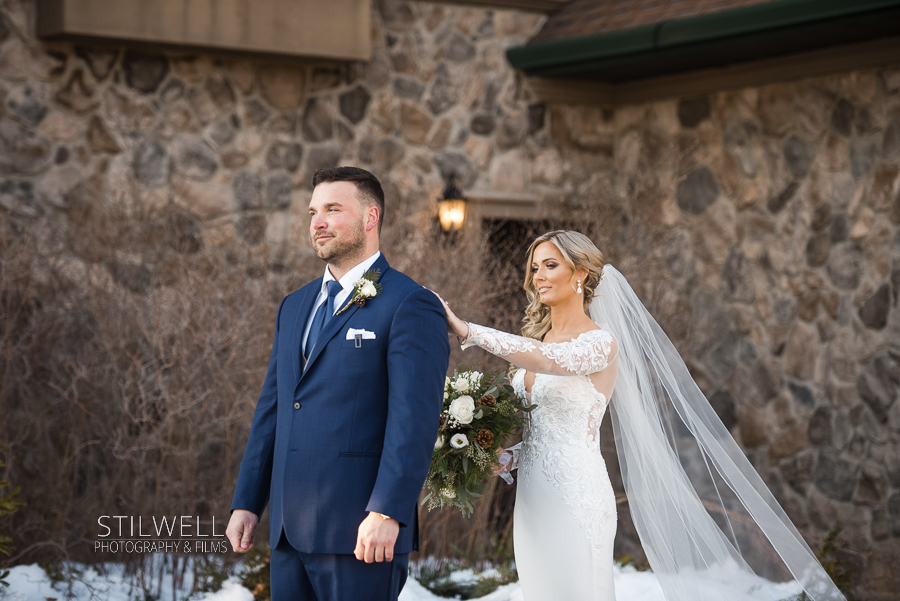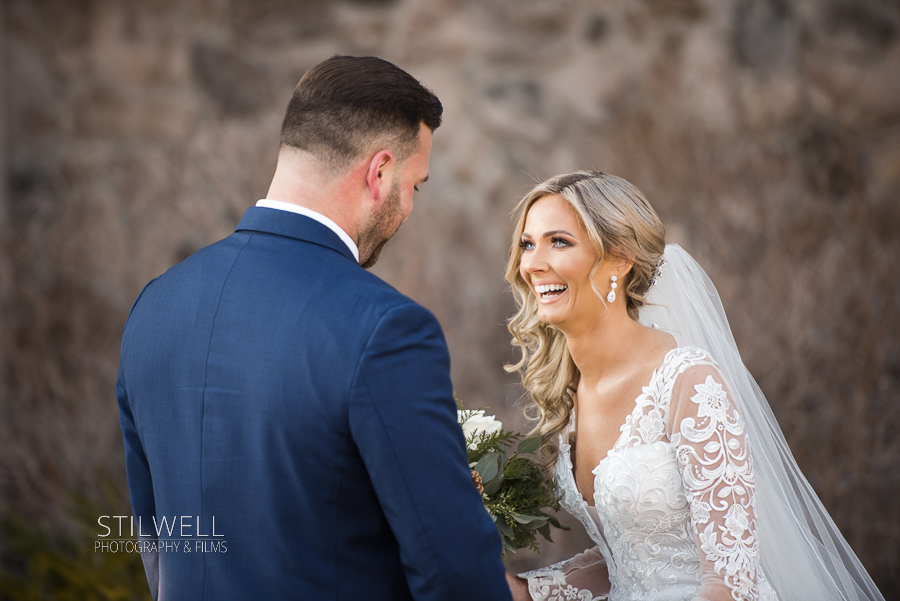 We took advantage of the beautiful Christmas decorations throughout the resort for portraits, along with all the lovely light from all the windows.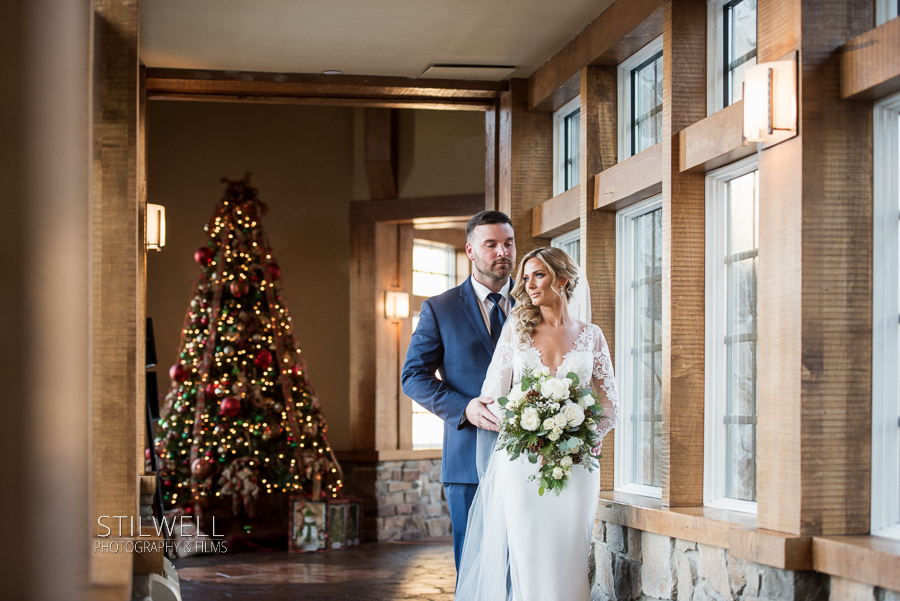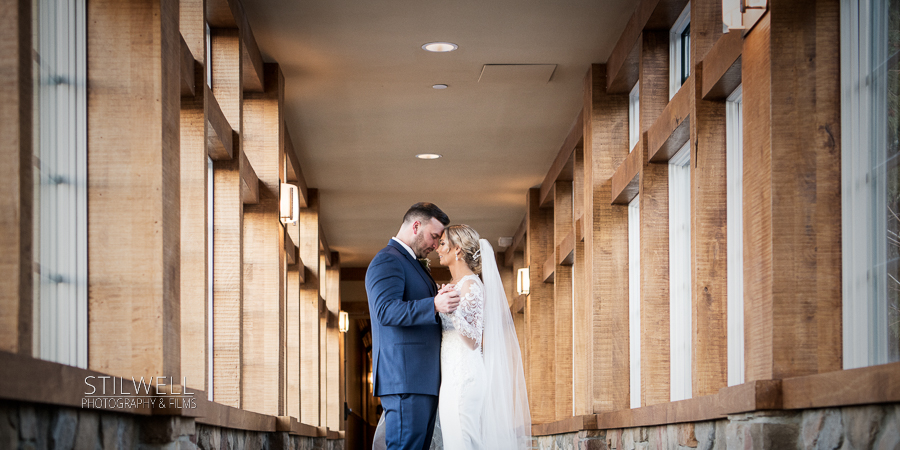 Laura and Ryan – A Wedding Ceremony
The ceremony was perfect. Ryan's friend officiated, and their vows made their family and friends cry, laugh, and want to be as in love as they were at that moment. At the end, the celebration was just beginning as bagpipes filled the room with song.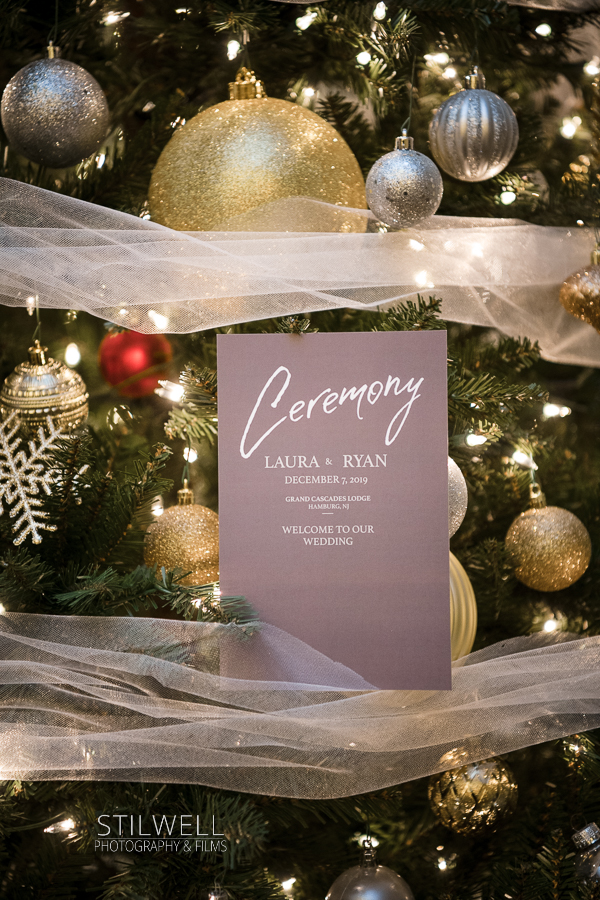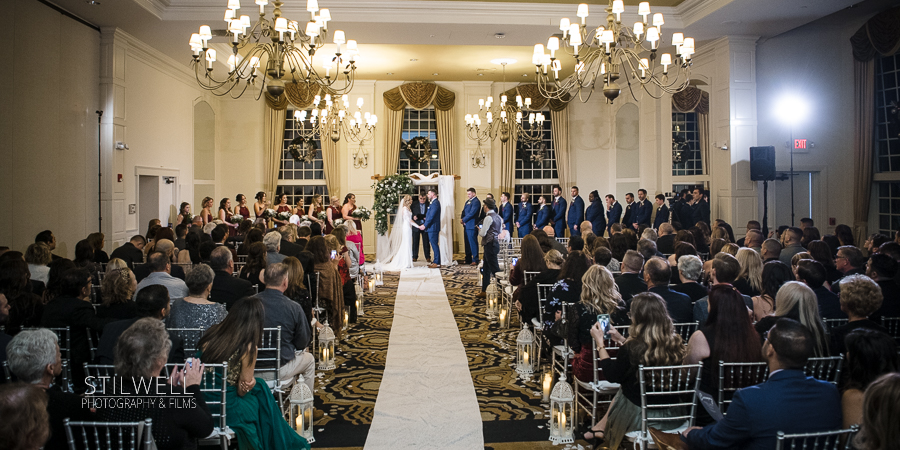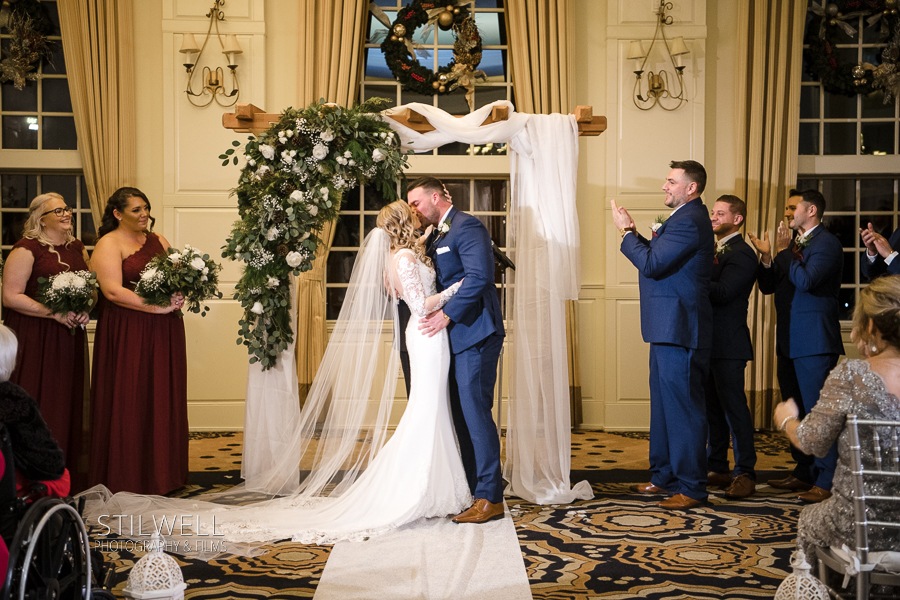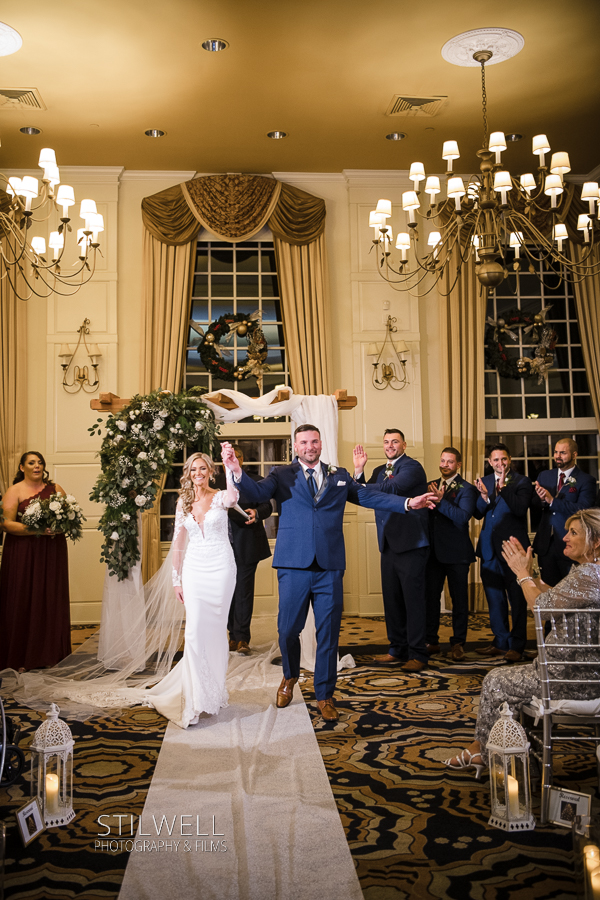 Of course, we had to take advantage of the renowned Crystal Spring Resort award-winning wine cellar. Our timing was lousy though, as there was a private wine tasting taking place at the same time. To be respectful, we asked for just a minute or two and they were nice enough to give us only that.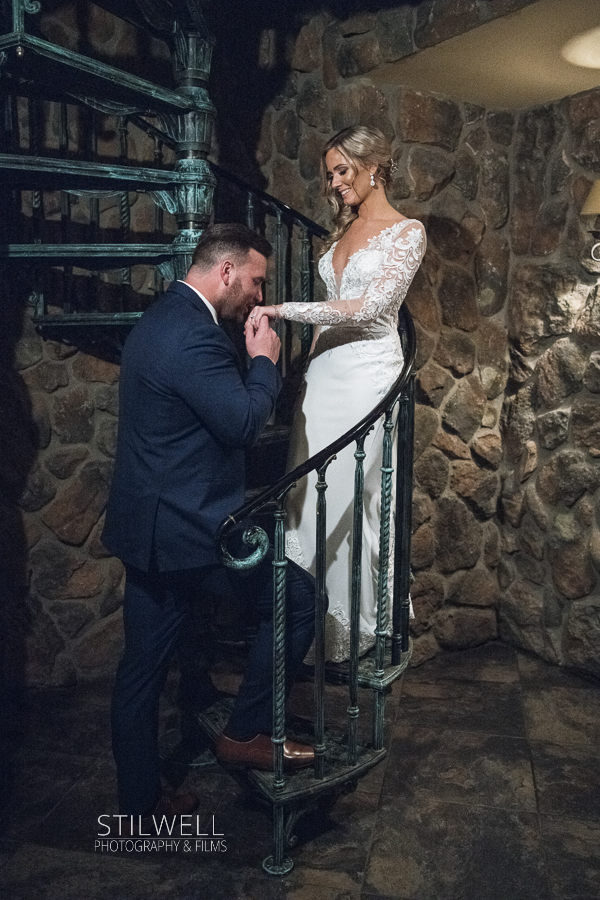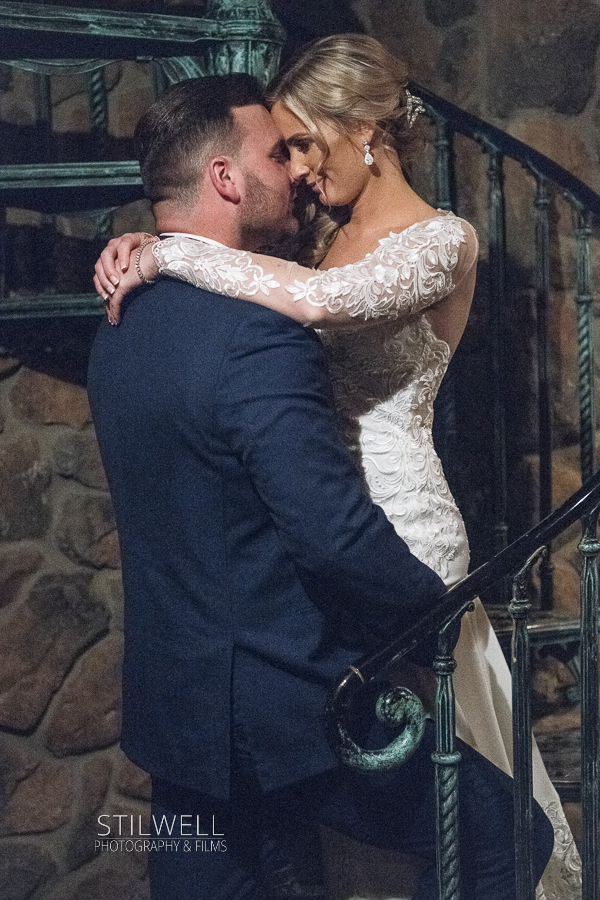 Crystal Springs Resort Reception
The ballroom was amazingly decorated and everyone was so excited to keep the party going.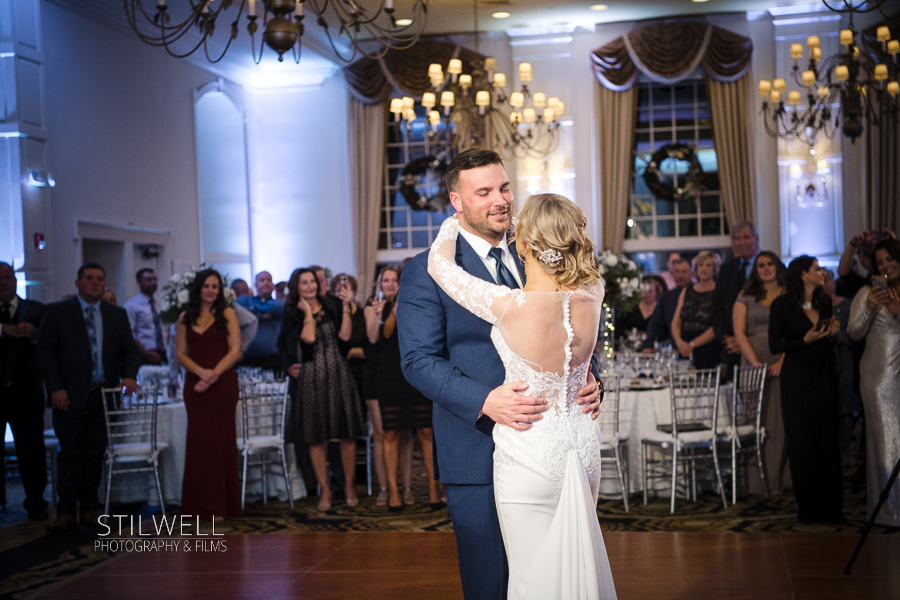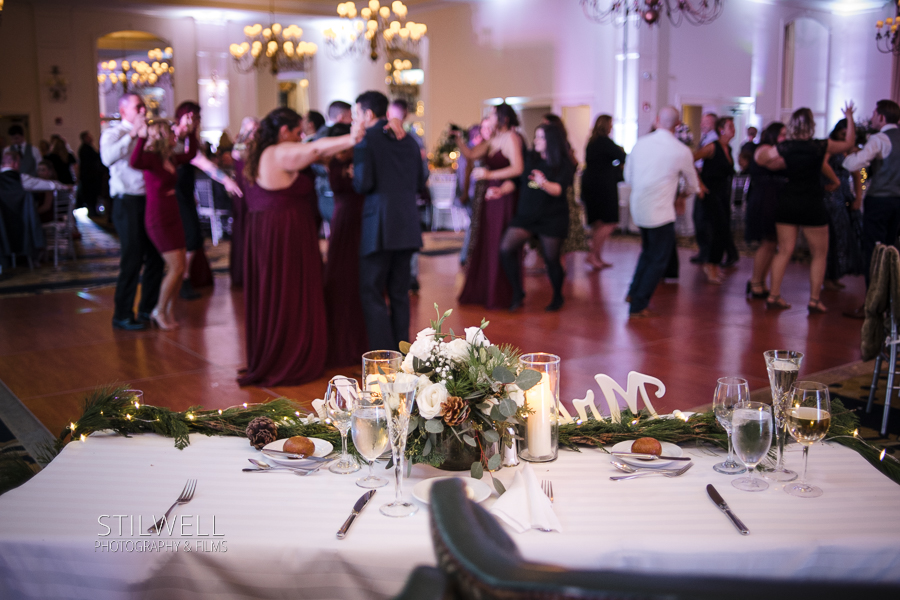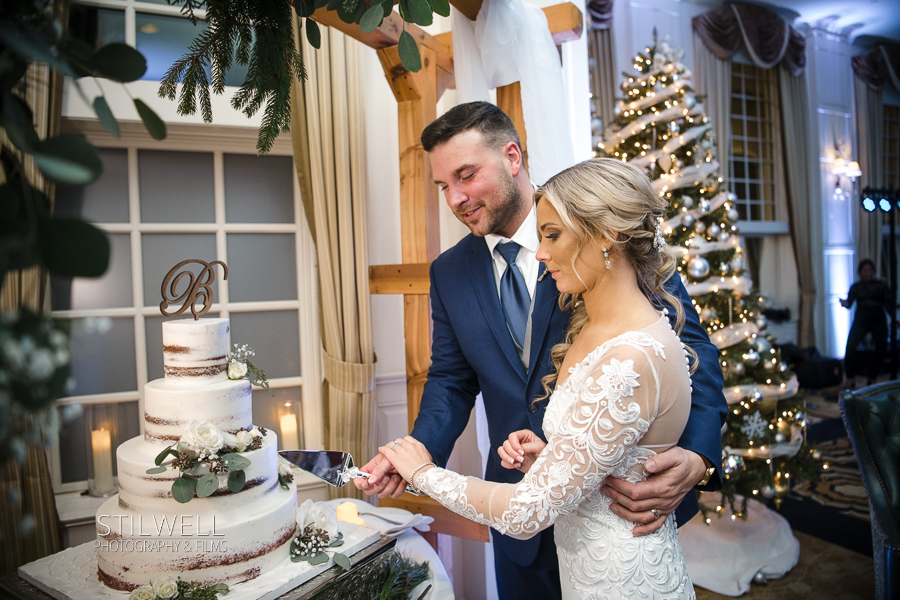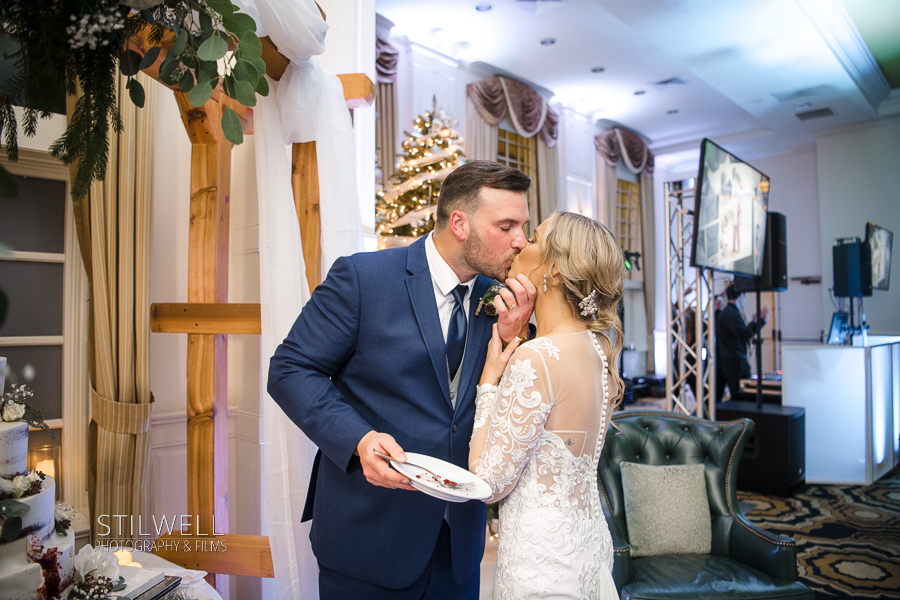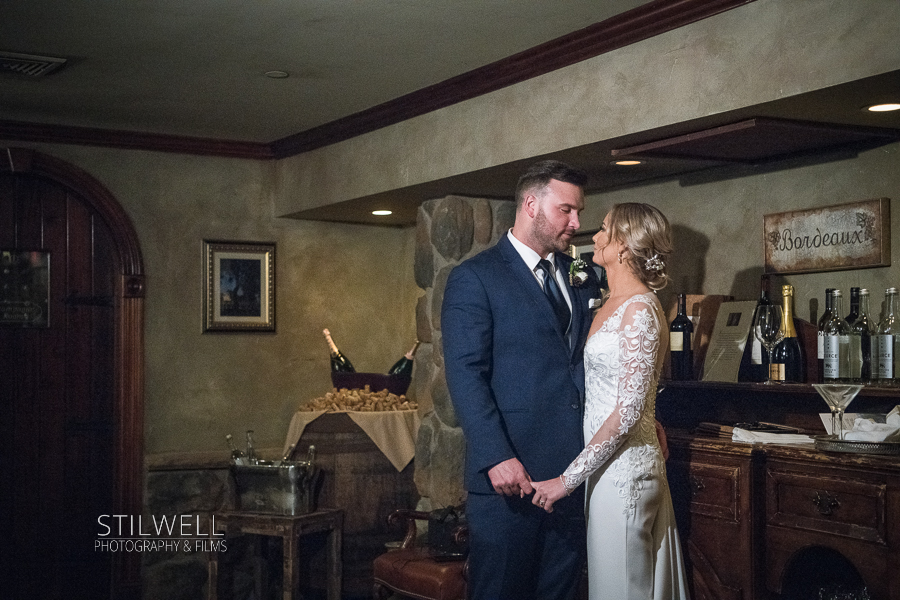 Their wedding short film is another timeless way to tell the story of the day.
Laura and Ryan are a beautiful couple with the most loving friends and family. They have a life ahead of them that will surely be filled with fun and adventure. We wish for them the best that the world has to offer. We are grateful to have been a part of their wedding day.
Be sure to follow us on Instagram for updates and the latest wedding photography and cinematic wedding video in New York & New Jersey.