Glen Island Harbour Club Wedding Details
Ceremony and Reception: Glen Island Harbour Club, New Rochelle NY
Hair Stylist & Makeup Artist: Rebecca Paige, She Said Yes
Florist: Arcadia Floral Company, Mamaroneck NY
Menswear: Georgio Armani
Shoes: Bella Belle 
Photography & Cinema: Stilwell Photography & Films | Alisa Stilwell, James Ardito
Additional Photographer: Melissa Harjes
Additional Cinematographer: Zach Honihan
Officiant: Rev. Linda Hendrick 
Entertainment: Bello Entertainment
---
Diem & John
Glen Island Harbour Club weddings are great. For Diem and John's energetic, whirlwind wedding, it was the perfect venue. It was memorable for so many reasons, and as I look at the photographs and film from that day, what stands out is the location, the details, and the people.
When Diem and John met me for their engagement session at RiverWalk Park in Tarrytown, it was during a windstorm. I can tell you how limiting it can be to have a photo session during a windstorm on the Hudson River and it was especially scary after Diem arrived after having her hair and makeup done. Diem and John, however, really know how to roll with the punches. We managed to get as many pictures as we could within a short time, which also endeared me to them.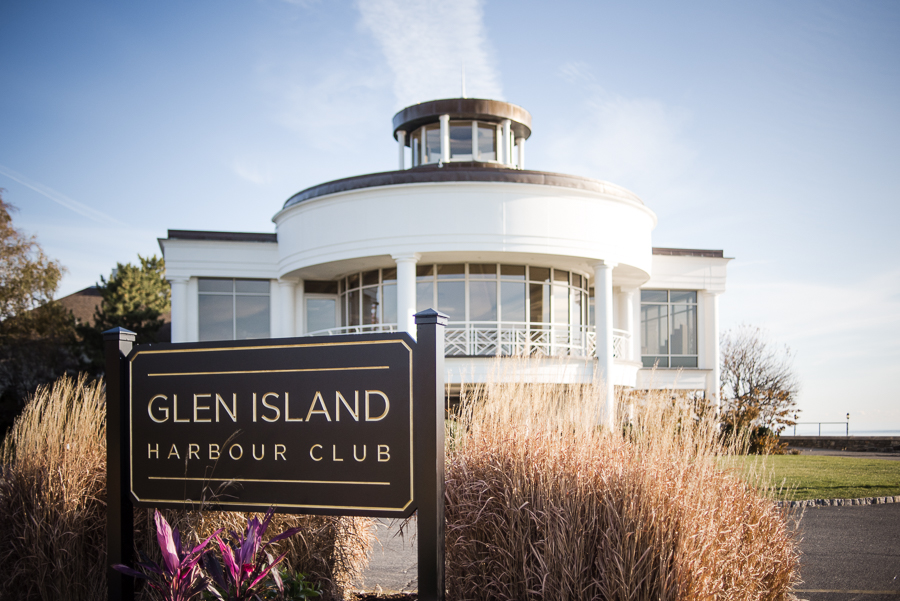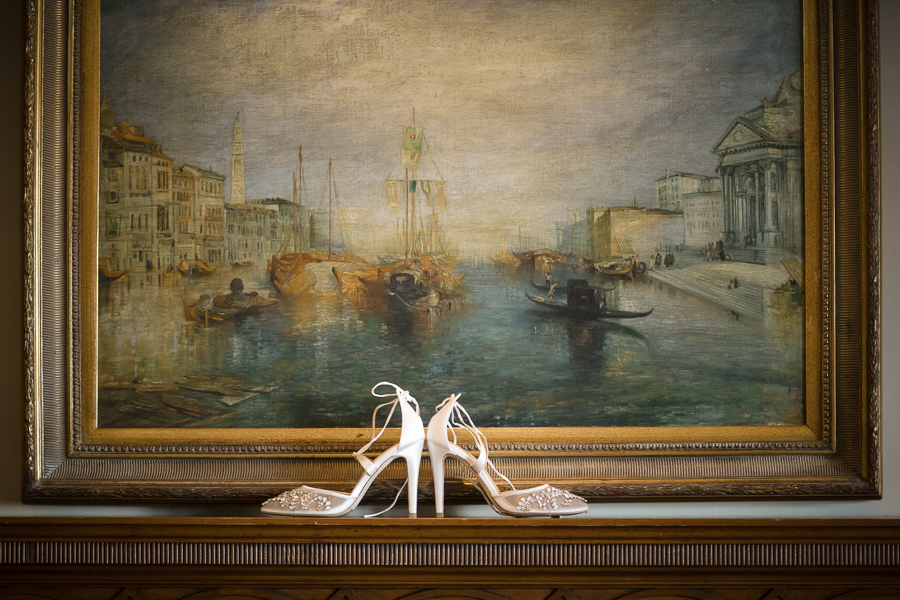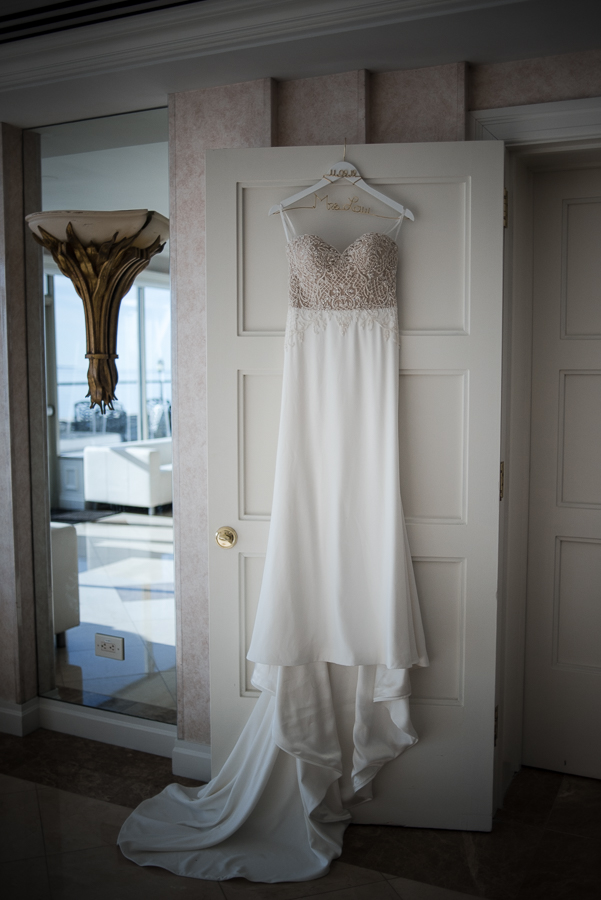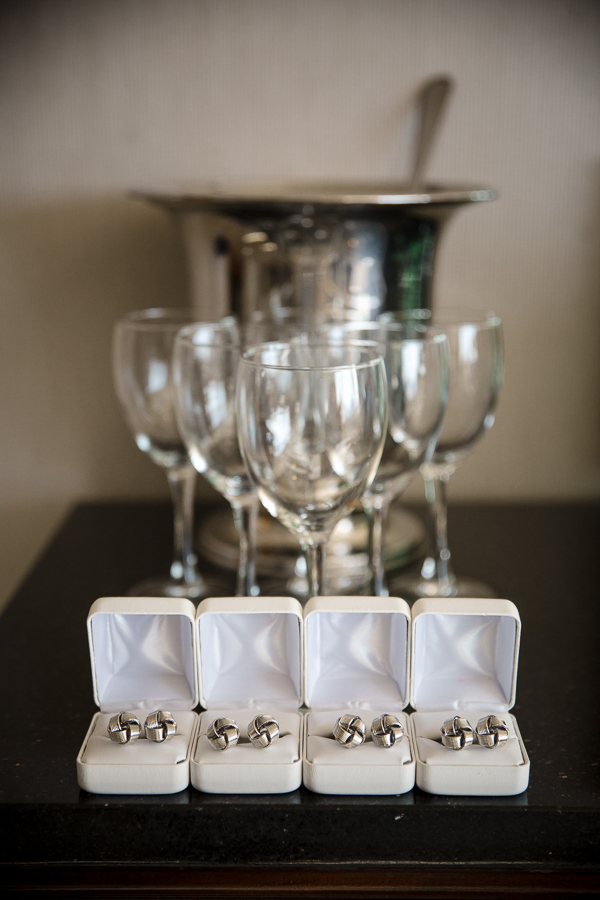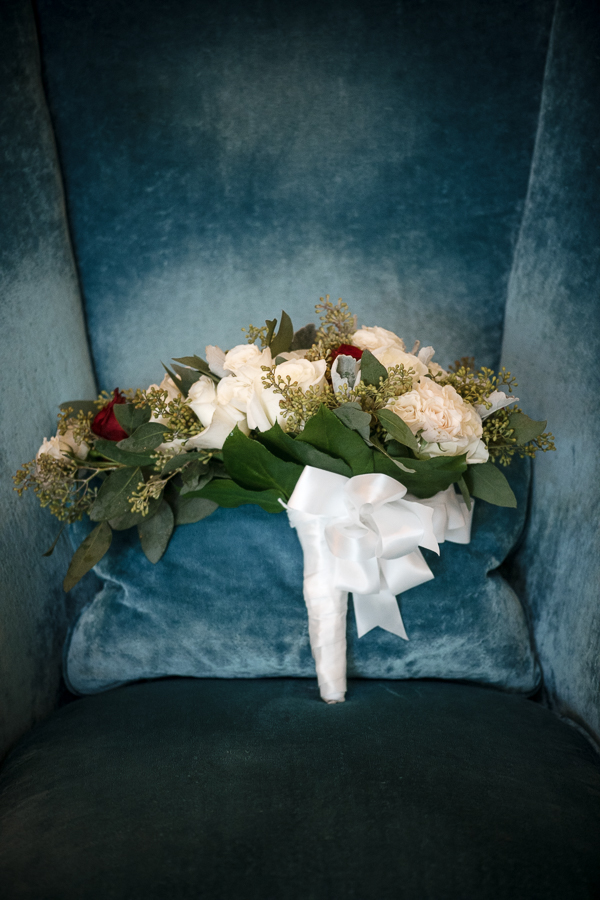 Getting Ready
It was a crisp, cold, and early morning when everyone arrived. Glen Island Harbour Club is a gorgeous location any time of day, so morning fills the rooms with bright sunshine as it reflects unobstructed off the water. John and his guys arrived first, and luckily so– they needed quite a bit of time to get their bow ties just right. Diem and her ladies arrived in a whirlwind and quickly caught up with getting ready. Diem and John each read their heartfelt letters to one another, which was great.
Breaking with tradition, Diem and John waited for any rehearsal and did it that morning. Somehow, they managed to squeeze it all in. John and the guys were dressed, Diem wore yoga pants and a top, and they all walked through the ceremony logistics. A first for us!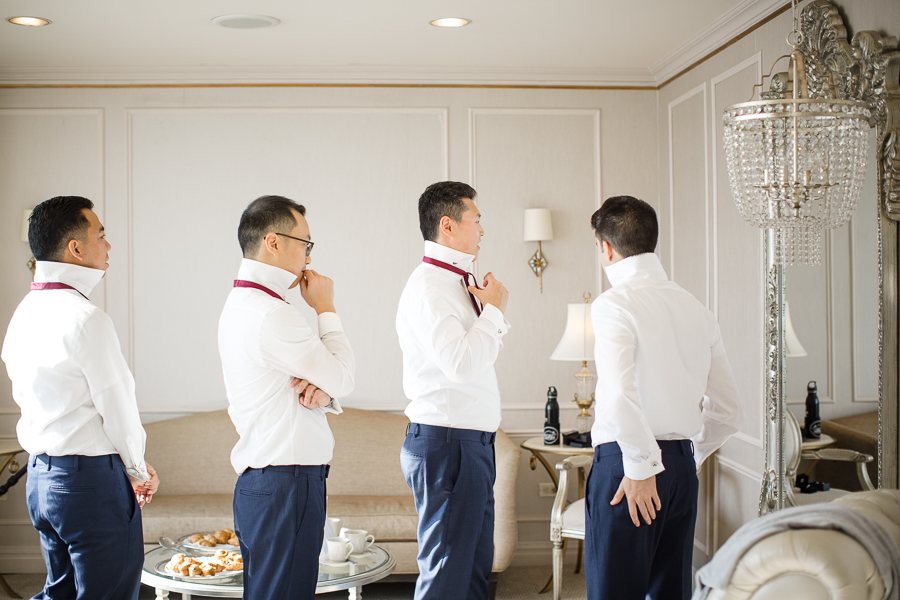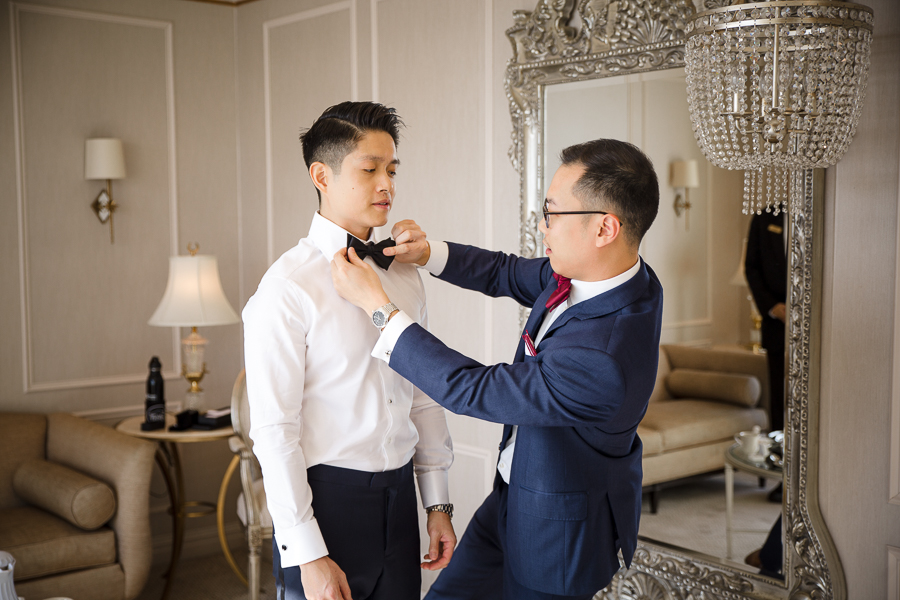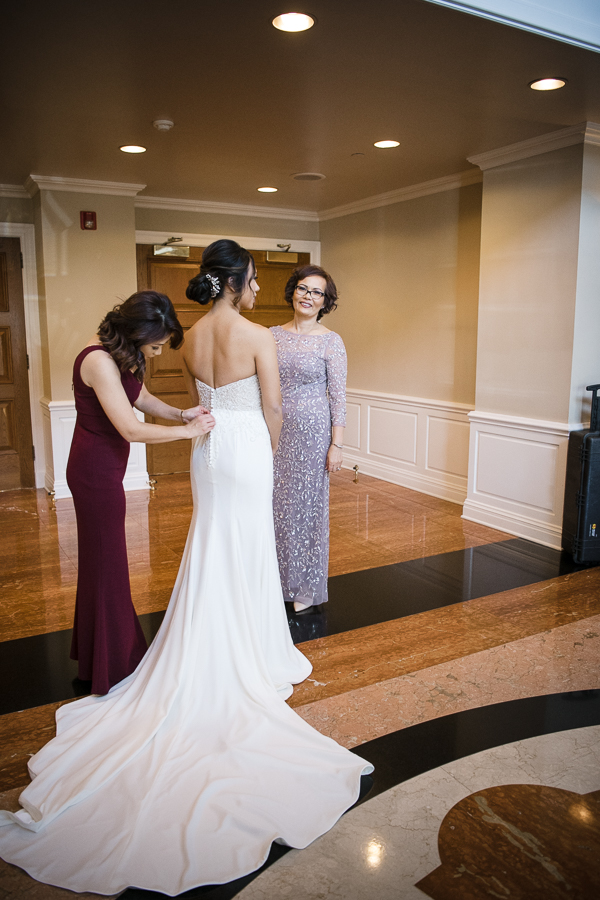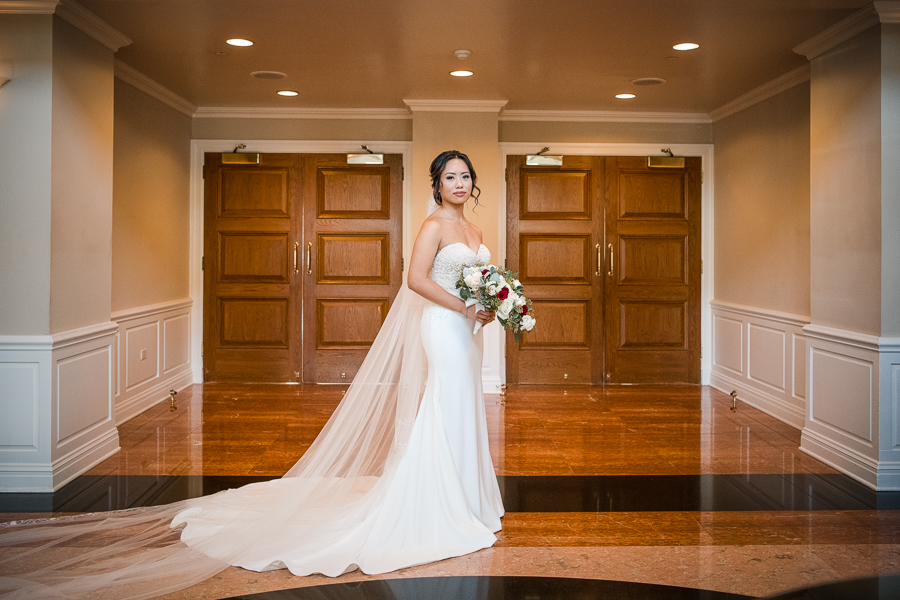 First Look and Portraits
I'm glad there's no rule that First Looks and Portraits need to be outside. Even on a cold November morning, there are picturesque locations within Glen Island Harbour Club, even among the hustle and bustle of setting up for a big wedding. Diem and John were positively glowing once they saw one another.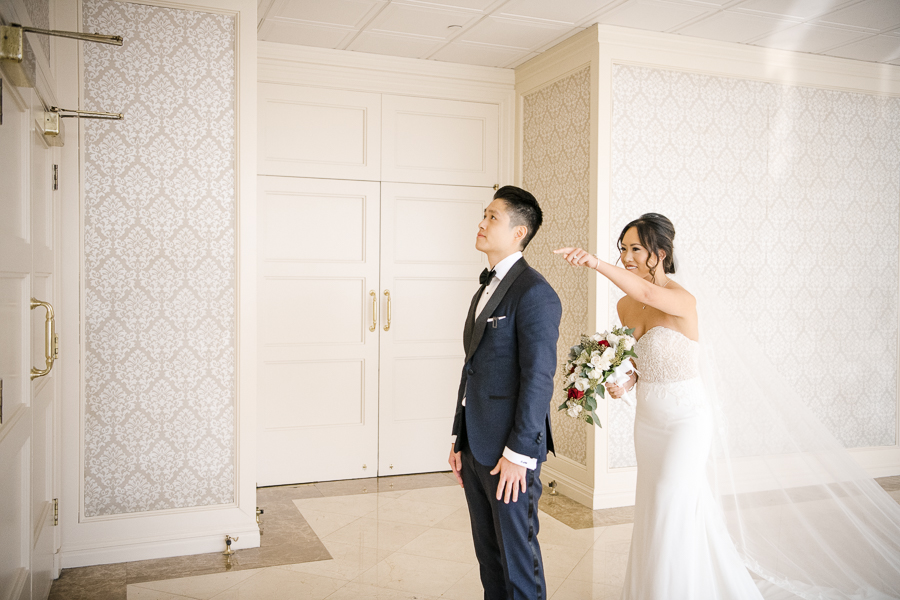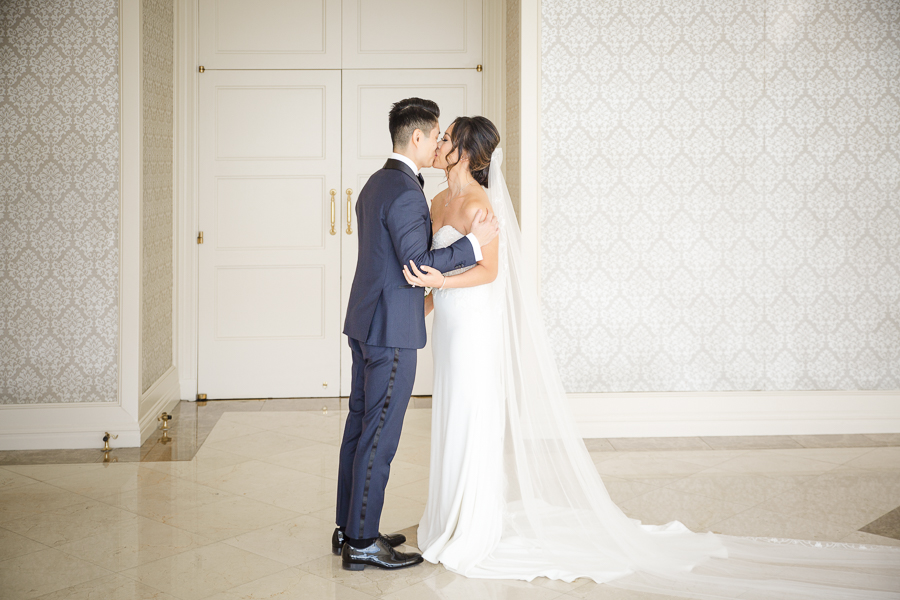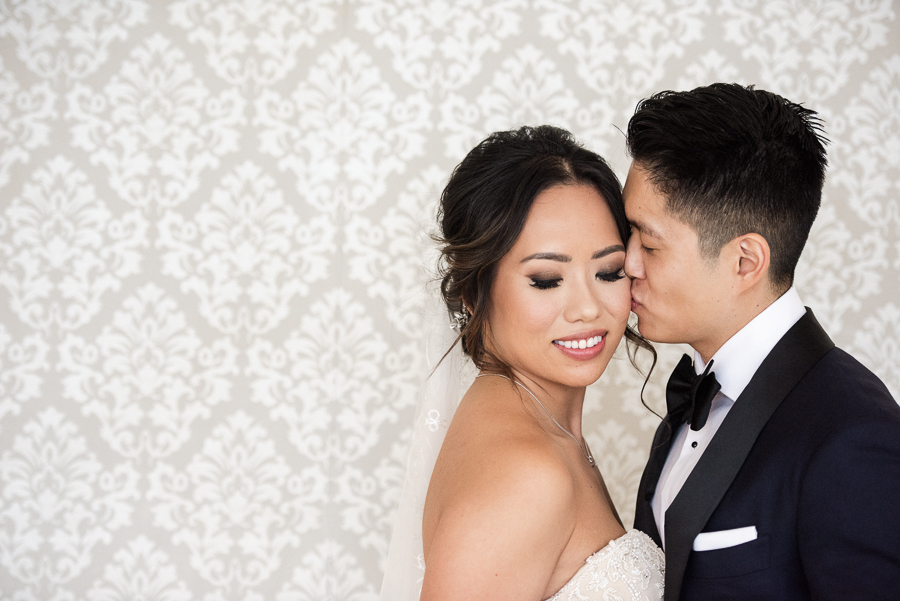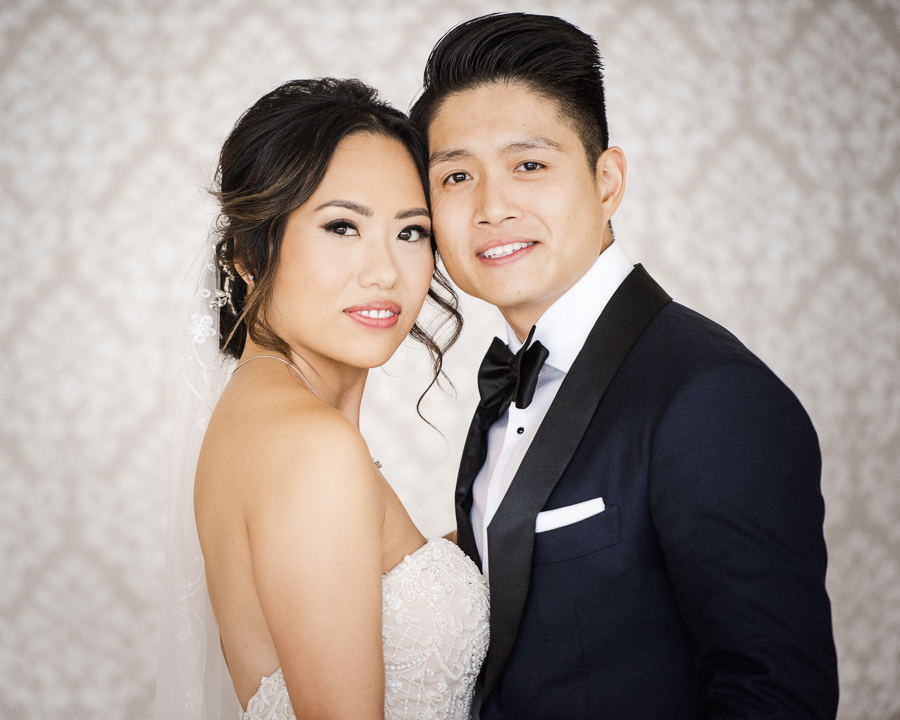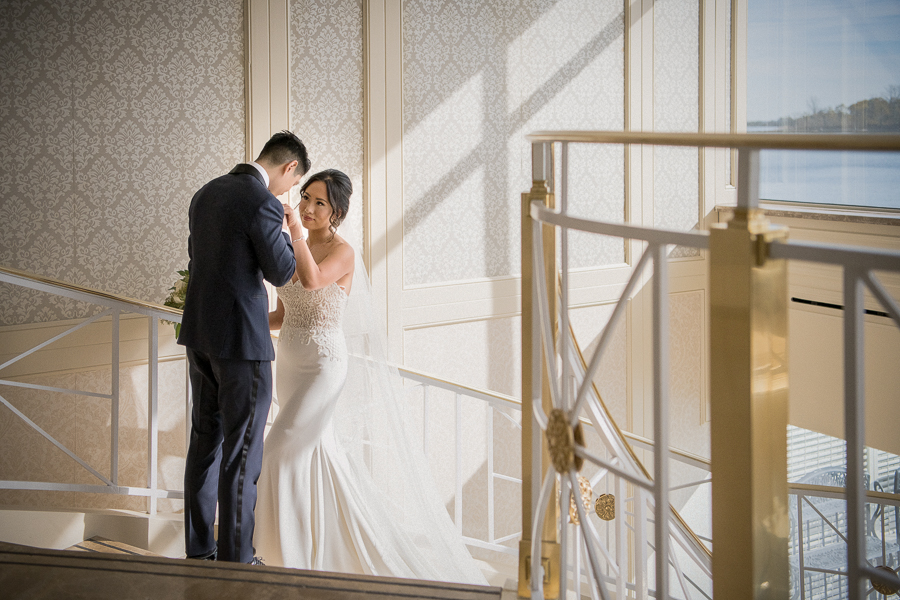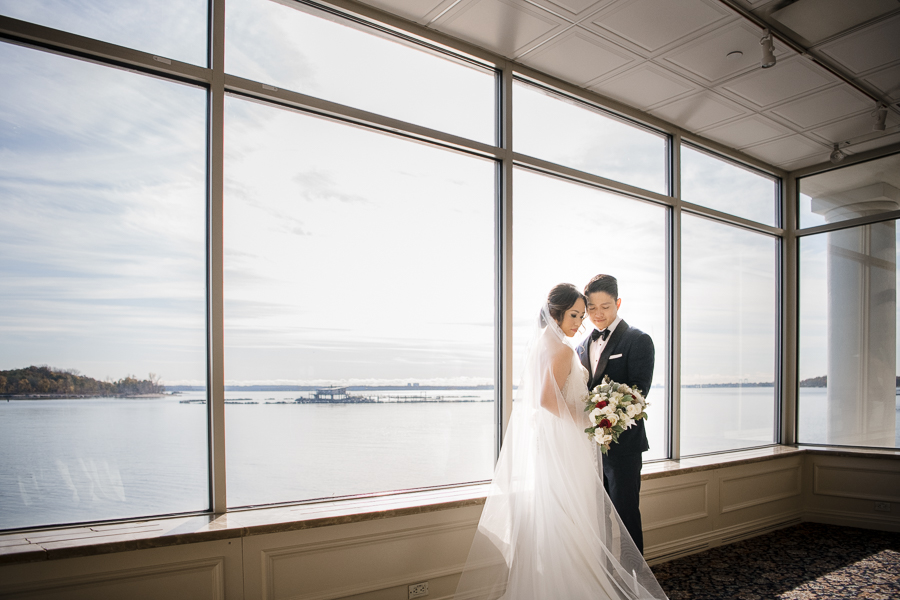 Glen Island Harbour Club Wedding Ceremony
Everyone was ready for the ceremony to begin as the lobby buzzed with excitement. There was a slight delay getting started, and the whispers among some was that the wedding rings went missing. We all held our breath until the music began, and we sighed with relief. I thought the ceremony was beautiful and heartfelt. Once it was over, Diem and John danced their way with relief and pure joy right out of the room.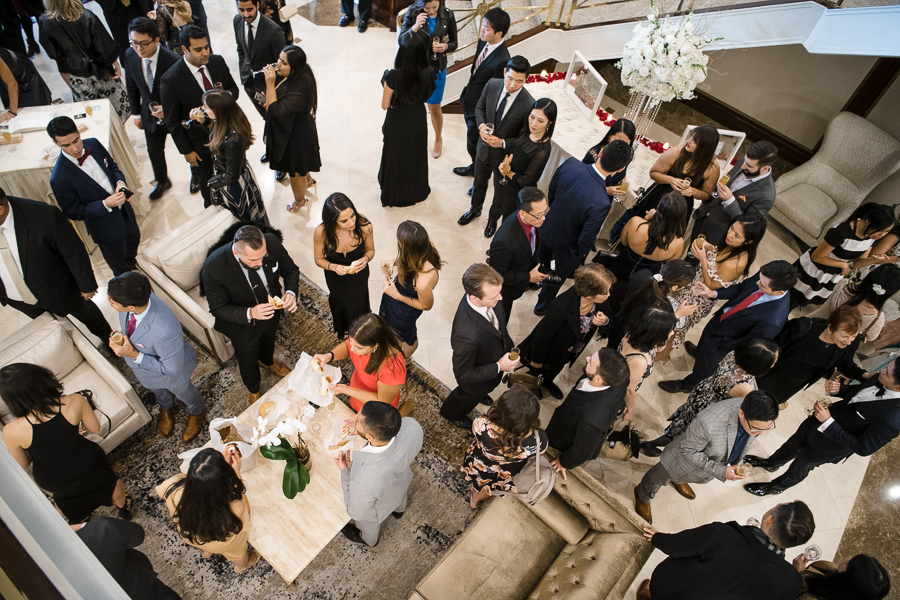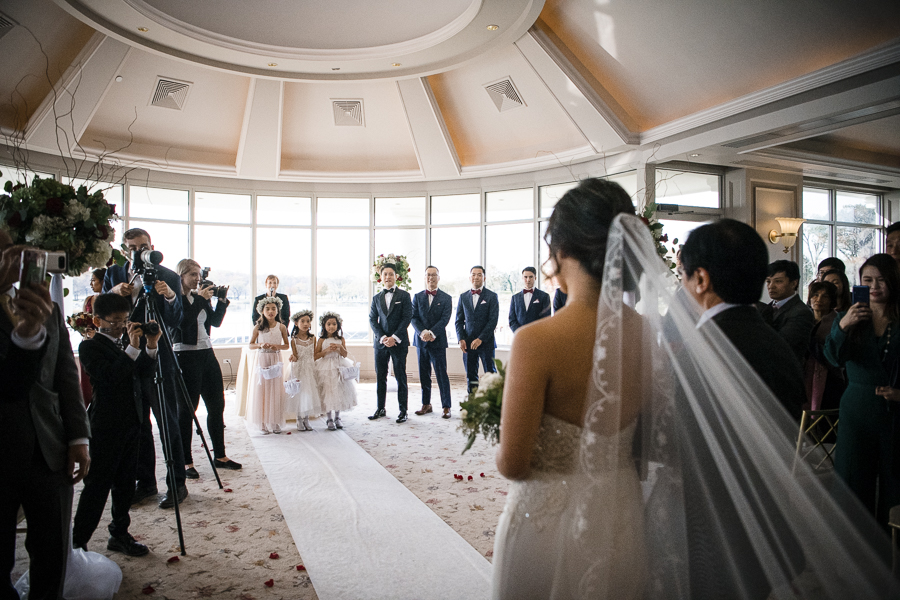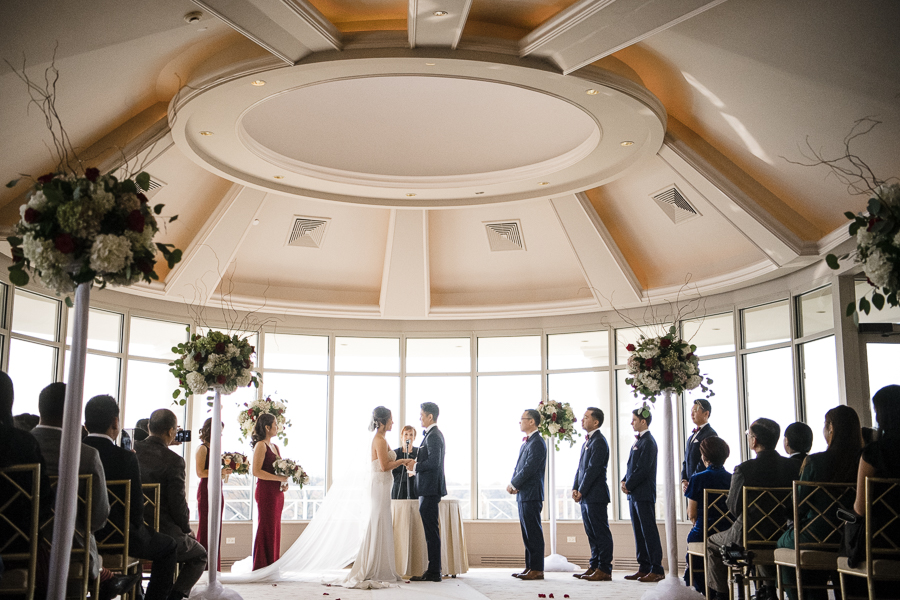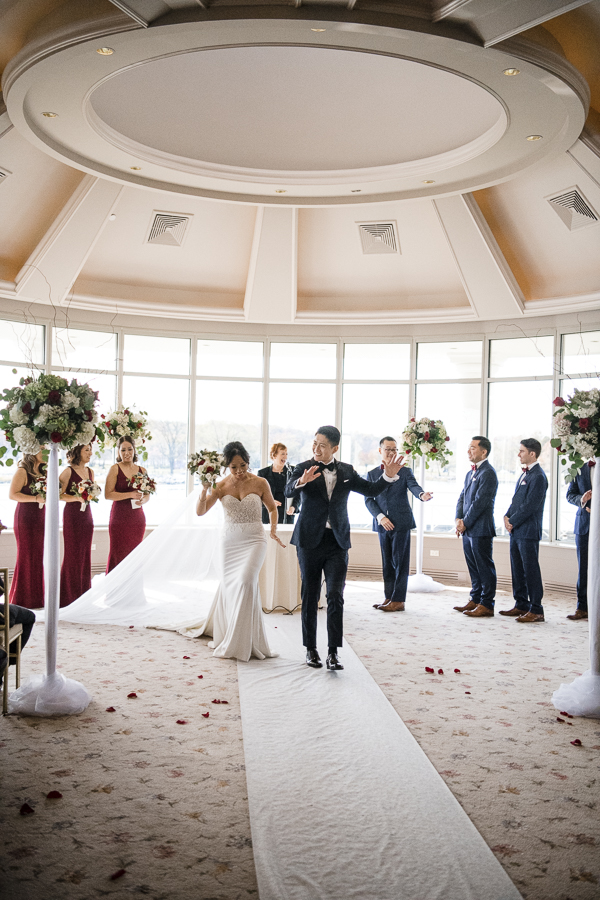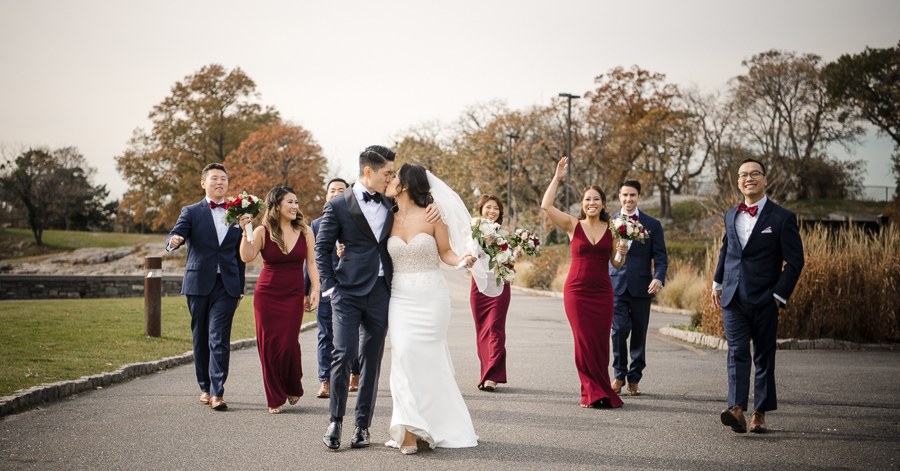 Glen Island Harbour Club Reception
You know it's a close group and a party group with the bride and groom are announced into the reception carrying bottles of Veuve Clicquot Champagne and pausing for a quick guzzle with everyone cheering them on. The room was filled with love, especially during the toasts and speeches. Diem's dad, John's mom, their Maid of Honor, and Best Man all spoke at length and freely about how much this wedding meant to them, and how much they love this happy couple. Even John gave his own speech to express their pure gratitude to their friends and family. As the late fall sun began to set, the party was in full swing with dancing, shots, photobooth, family group pictures, food, and cake. We managed to squeeze Diem and John from their party just long enough for a quick parting shot overlooking the water.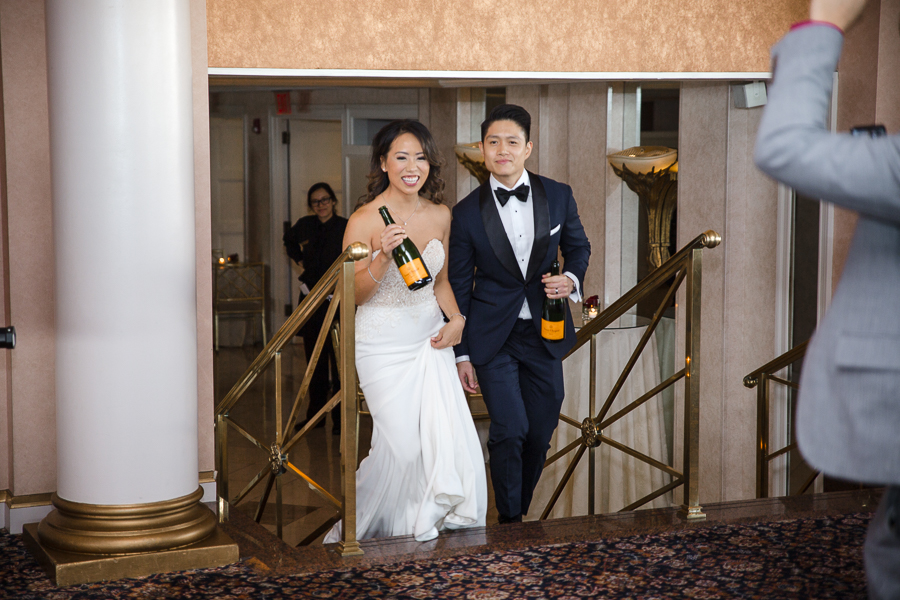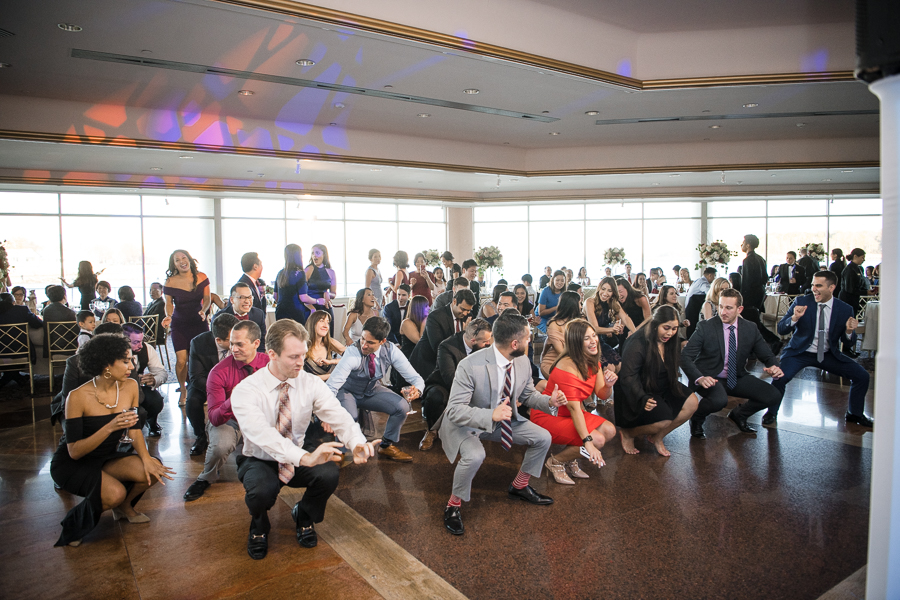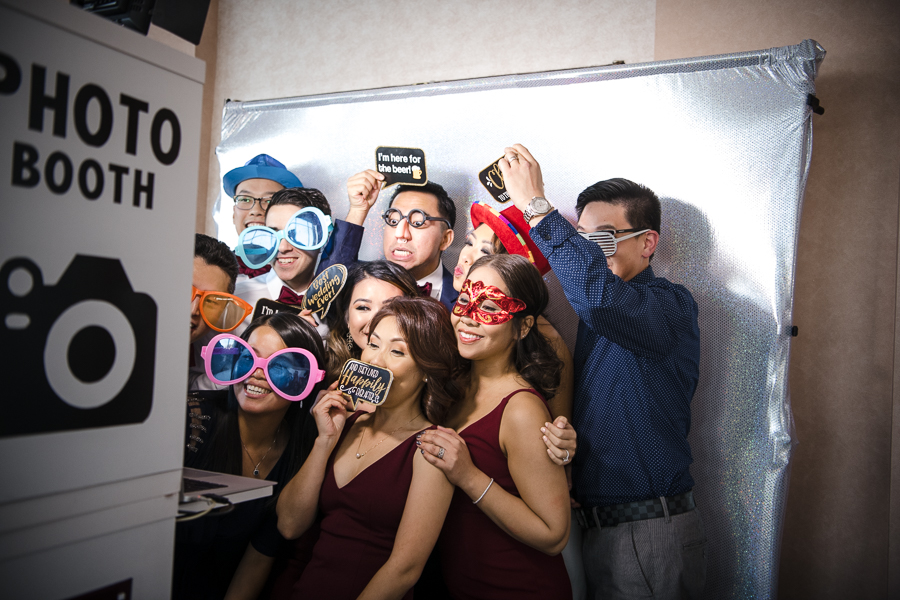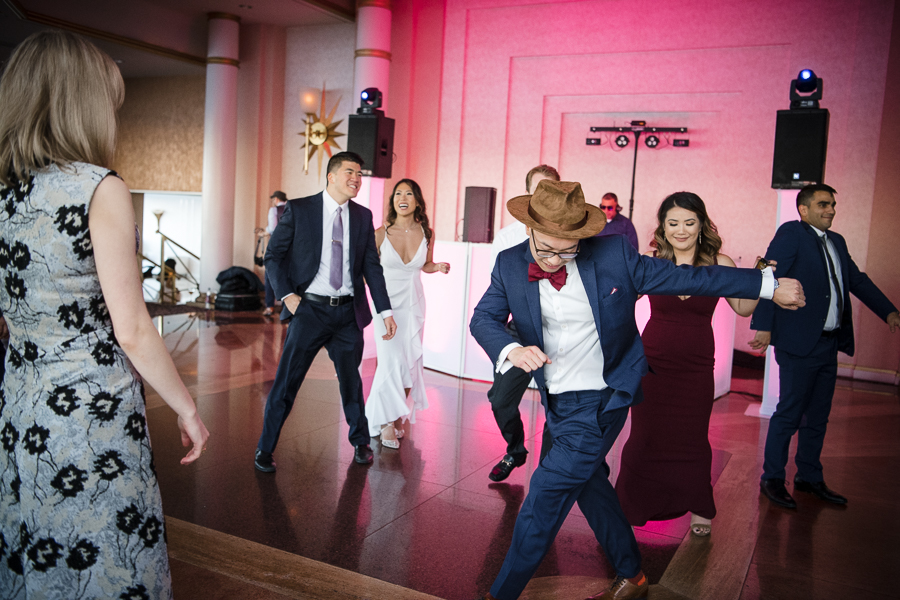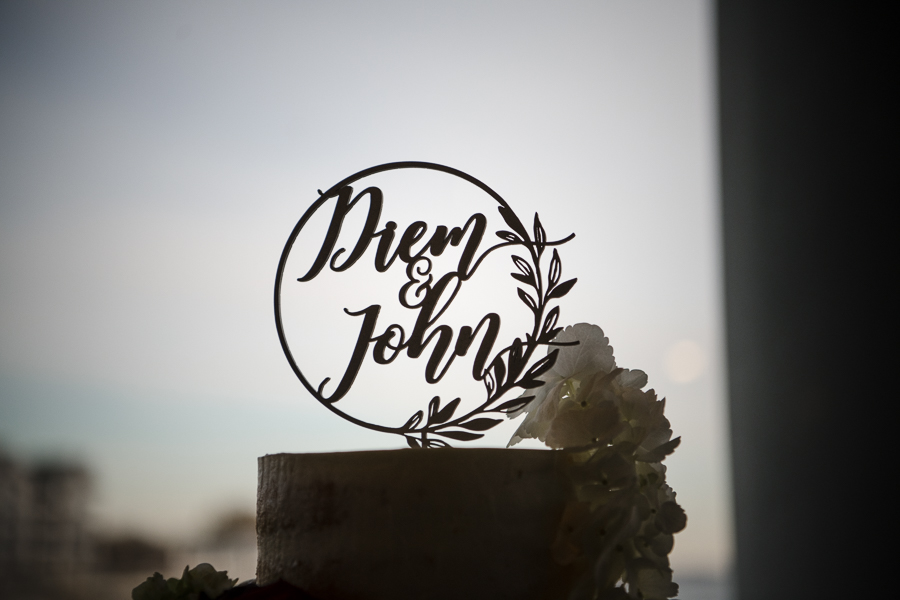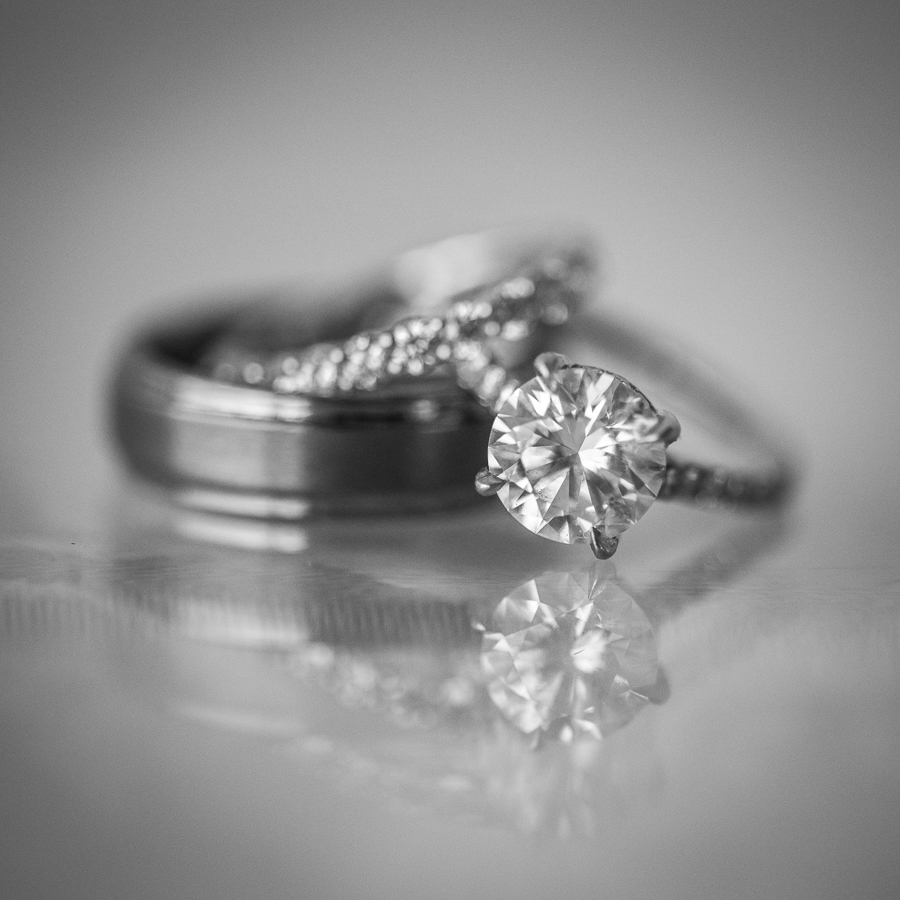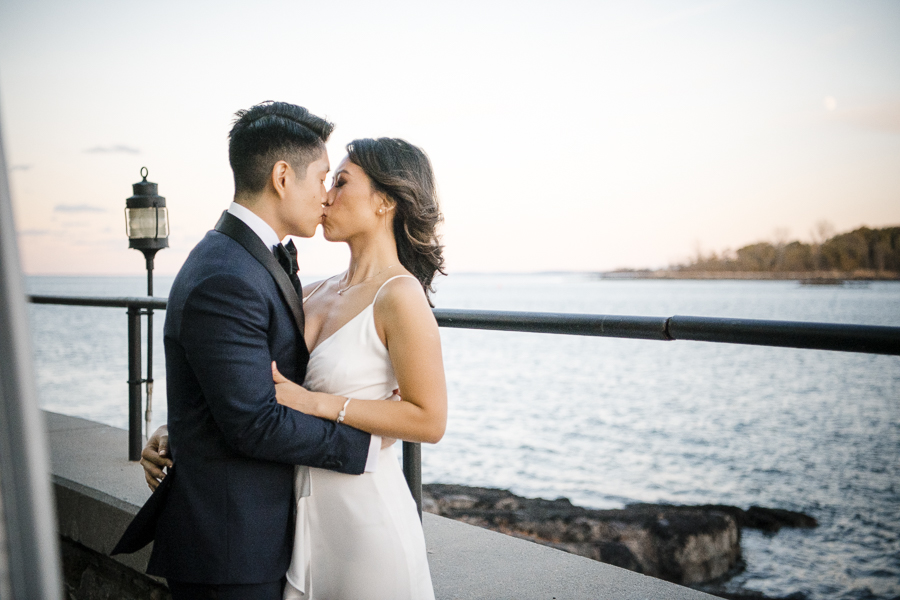 Be sure to follow us on Instagram for updates and the latest wedding photography and cinematic wedding video in New York & New Jersey.